Concrete 3D Printers Machinery for Large Scale Structures
Buildink's objective is to solve social and economic problems by using less raw material & reduce waste in construction & manufacturing industries, for a more sustainable & clean planet.
Buildink is disrupting the construction industry with large-scale 3D printing technologies to manufacture three-dimensional reinforced concrete structures, enabling the delivery of ready houses in less than one week, using our environmentally friendly proprietary signature concrete mixture.
BG3DP – Cartesian 3D Printer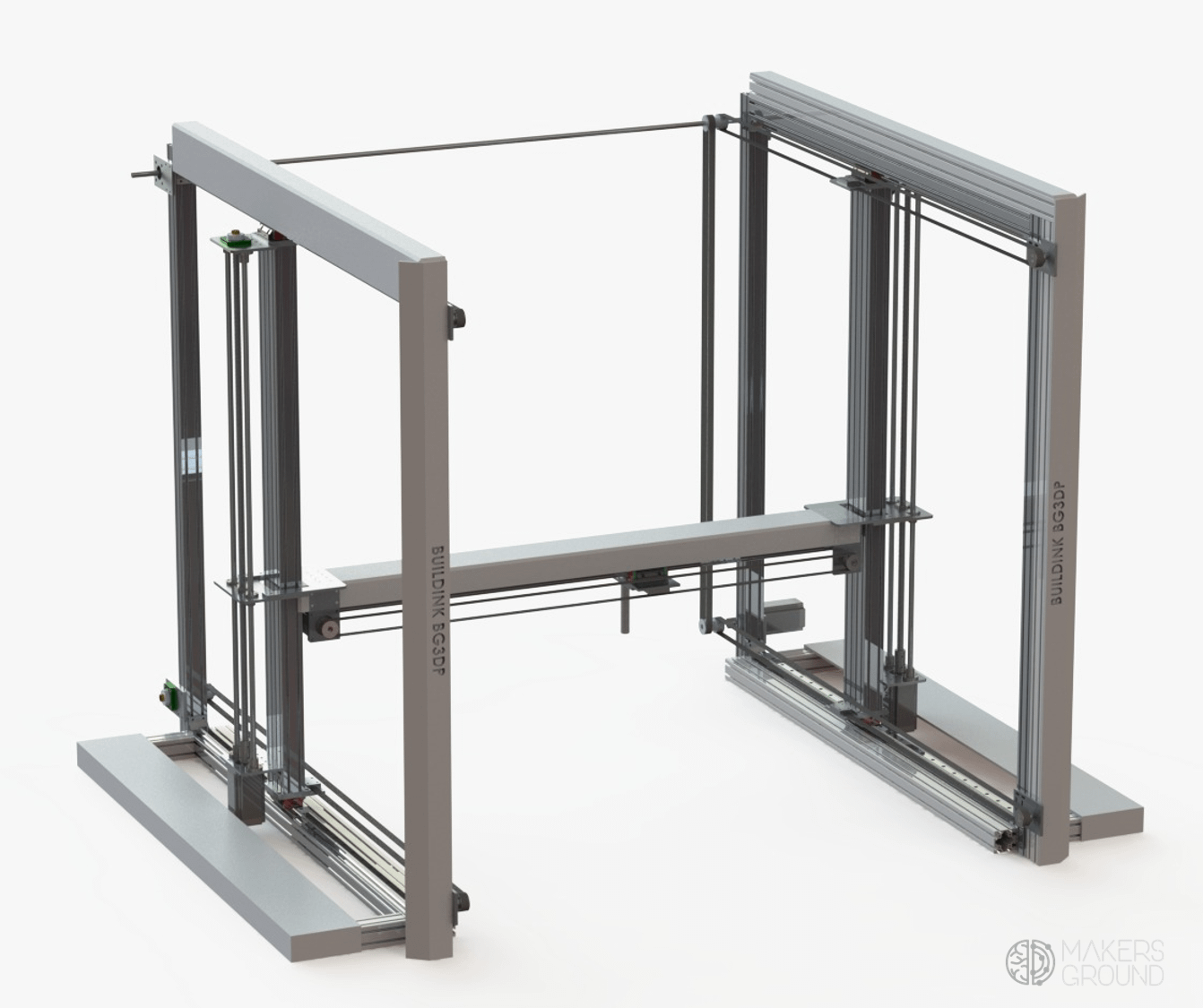 Modular Gantry 3D printer built based on a pre-set dimension, according to customer requirements, used for small, medium, and large-sized prints (like outdoor furniture, architectural designs, manholes, pre-cast, structures, etc.…). Fixed Dimensions of Range: < 200 m3
Printing head diameter size ranges from 25 mm to 75 mm at a printing speed starting from 0.5 meters/second.
BCR3DP – Cable Robot 3D printer: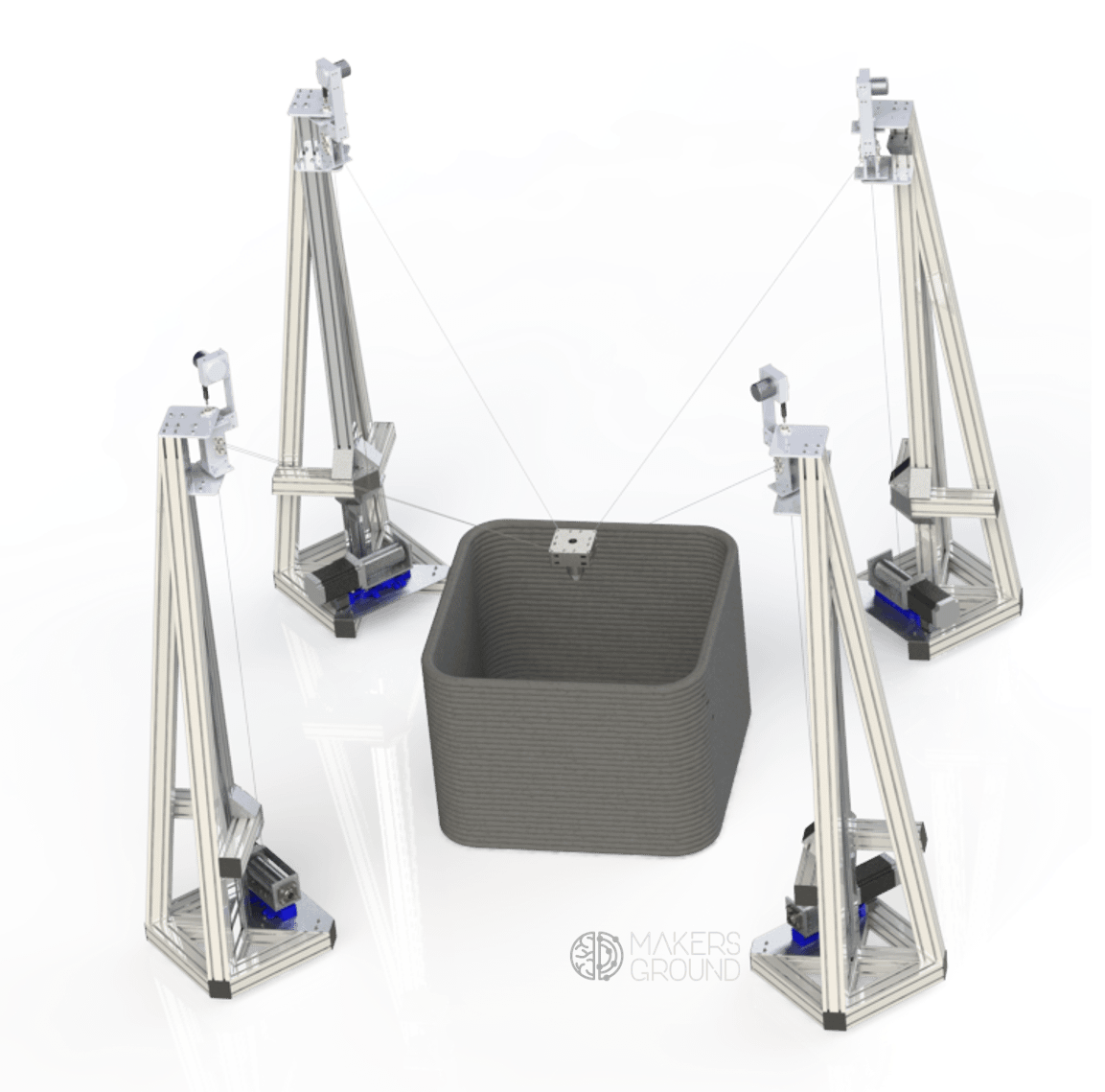 Infinitely scalable 3D printer for medium and large-sized projects.
Printing head diameter size ranges from 25 mm to 75 mm at a fast printing speed starting from 1 meter/second.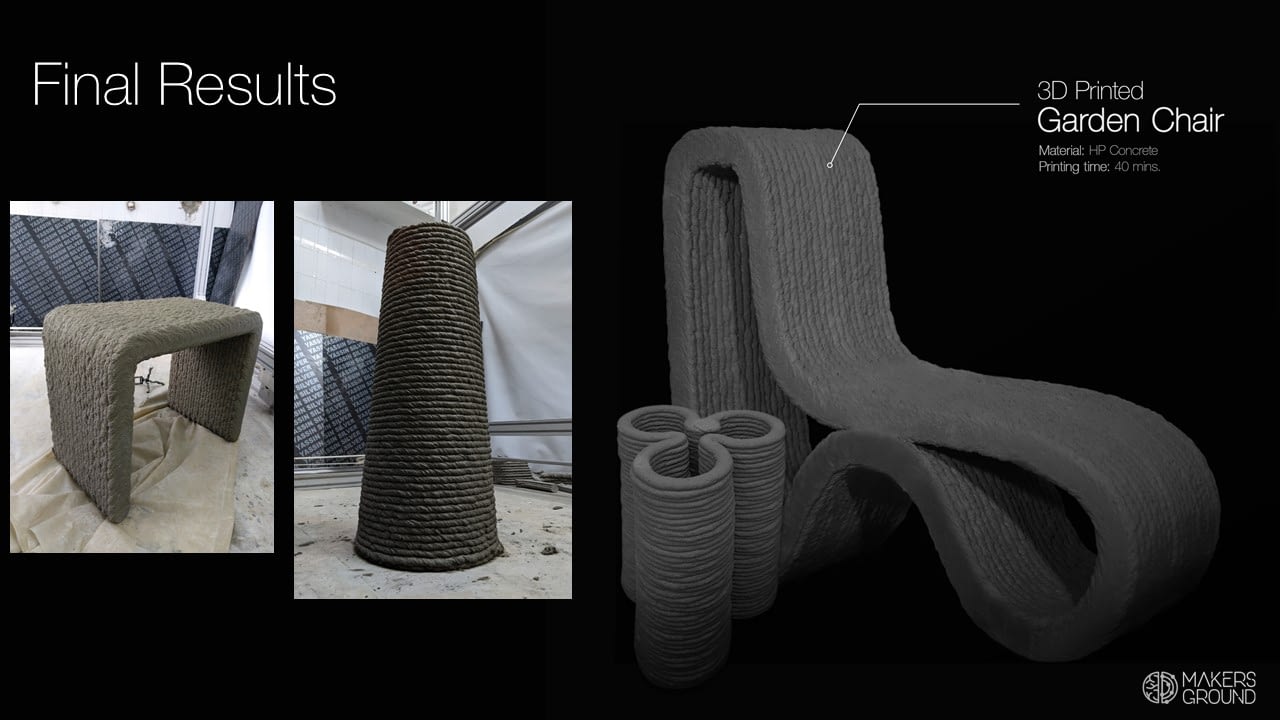 Do you Have the Next Big Tech Idea?
Our Makers & Engineers are at your Service.
Schedule Free 30 mins consultancy:  Call.MakersGround.com
info@makersground.com
+961 – 81 – 71 81 82